The first installment of Vampire Academy by Richelle Mead will have you wanting more. Rating: 4/5
*This is book #14/28 for my 2014 book challenge. You can take a look at the reading challenge here.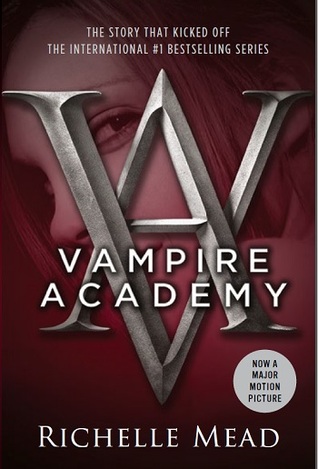 St. Vladimir's Academy isn't just any boarding school—it's a hidden place where vampires are educated in the ways of magic and half-human teens train to protect them. Rose Hathaway is a Dhampir, a bodyguard for her best friend Lissa, a Moroi Vampire Princess. They've been on the run, but now they're being dragged back to St. Vladimir's—the very place where they're most in danger. . . . Rose and Lissa become enmeshed in forbidden romance, the Academy's ruthless social scene, and unspeakable nighttime rituals. But they must be careful lest the Strigoi—the world's fiercest and most dangerous vampires—make Lissa one of them forever.
I thought I would hate this. I think, deep down, I kind of wanted to hate it, and I did at first. It was one of those books that took a second to hook you, but once it did you were a goner. I was pleasantly surprised that while 'Vampire' is so prominent in the book's title, it isn't a typical vampire book. I enjoyed the setting that Richelle wrote and I especially loved the characters. I always enjoy snark and sarcasm, especially from female characters. So often authors write the main characters in books like these to be scared, lovesick, almost stupid girls and I love when books stray from that. Rose was gorgeous and knew it. She was confident, and smart, and strong. These are the kinds of characters that more authors should be writing about. But that's just my opinion. While I genuinely enjoyed the writing and the story, and I absolutely want to run out and go buy the other books right now, a more in-depth review will come after I read the second book. There wasn't anything that completely wow'ed me and there were moments of predictability. There were even quite a few typos which drive me crazy. The book has been out so many times and reprinted with different covers, but they couldn't fix the typos? Awful. Overall though, the book was amazing and I am very scared to see the movie. Rating: 
If you're interested in reading my GoodReads updates from this book you can do so here. I must say, they're quite entertaining. It will tell you exactly what I was thinking on certain pages.