New year, new music to obsess over. Best part? They're all completely free to download. What more could you ask for?
Hey guys and Happy New Year! Hope you all had fun celebrating the new year. I always start off every year like, "Yeah! This is going to be my year!" and then halfway through January I'm refusing to leave my bed, marathoning British TV all day, and wondering where the time has gone. But this year, this year I intend to be different! I swear it! And the best way to stay motivated is to find some new (or at least new to me) music to obsess over.
I found a great article over at Pigeons and Planes (great music blog, go check them out) with 50 free songs to download, and I swear I was in music heaven! Best yet? They post free songs to download every week, so we'll never be without something new and wonderful. I picked my absolute favorites from their list, and a few that aren't, and compiled it into a nice little list for you all. Enjoy, and let me know what you think!
1. Smallpools – Have A Great Summer EP
Guys, when I tell you I love Smallpools it's because there isn't a word that I can come up with that means more than love. It's just so good that I had to buy the entire Have a Great Summer EP instead of just downloading their free song. So if you're interested, you can click their album cover above to download their four song EP for just $3.99, or you can click below to download their free song Dreaming. Either way, you're going to be giving your iTunes some really great music. (For more Smallpools, click here)
2. Hozier – Take Me To Church EP
Just like with Smallpools, I liked what I heard from Hozier so much that I decided I needed more than just one song. There's just something so chill about songs like Take Me To Church and Like Real People Do that I can listen to them over and over without getting sick of them. The Take Me To Church EP is for sale on BandCamp as name your own price, so you could absolutely put 0 in that little box (but it would be really awesome if you put something more than that). For more Hozier, click here.
3. Tei Shi – M&Ms
Maybe it's because I'm so stressed out with grad school, but I'm really into songs like Tei Shi's M&Ms lately. It's quiet and lovely and flows like honey… or something. Does honey flow? You can download M&Ms directly from SoundCloud. (Fore more Tei Shi, click here)
4. Misun – Goodbye Sasha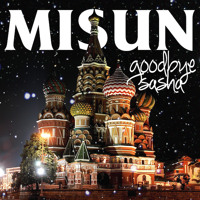 I am admittedly not the biggest electronic music fan (that includes Dubstep, thank you very much). But when I first heard Goodbye Sasha I was kind of all about it. The song kind of reminds me of M.I.A, but also not. I'll let you guys figure it out for yourselves. You can download Goodbye Sasha directly from Soundcloud. (For more Misun, click here)
5. Employee of The Year – Sohn's The Wheel (Employee Of The Year Remix)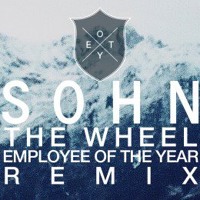 I really like 
Sohn's 
song 
The Wheel
the first time I heard it. The beat was simple, not in your face, and the 
voice. 
There was something about the vocals with the lyrics that just made the song so 
goooood
. 
But then I heard the remix by 
Employee of The Year
and it was everything I didn't know the song was missing. You can download their remix directly from 
SoundCloud
. (For more 
EOTY
,
click here
)
If you haven't heard it yet, you can hear the original version of Sohn's The Wheel below.